History & Development
After 20 years of establishment and development, the name of the Faculty of Accounting, Ton Duc Thang University is more and more widely known and classed through the quality of training students in knowledge, skills, and ethics; to meet the demand for quality human resources for society in all fields.
Up to now, the faculty has grown in size and top quality with the number of students and students studying at more than 2,000, including training levels: College, University, and Graduate with the scope beyond Ho Chi Minh City as follows: Long An, Binh Duong, Binh Phuoc, Binh Thuan, Lam Dong, Nha Trang, Gia Lai, etc. to create human resources to meet the requirements of provinces in the country.
The undergraduate and graduate training programs are standardized and follow the programs of universities ranked in the world's TOP 100 in accounting; This training program is also appraised and agreed to transfer by prestigious international universities such as the University of Wollongong, Australia; the University of the West of England Bristol (UWE), UK and College Singapore Polytechnic, Singapore (SP); It is also accredited by international professional associations, in which some of the program's subjects are accepted as equivalent in the CFAB Certificate program of the Institute of Chartered Accountants in England and Wales (ICAEW).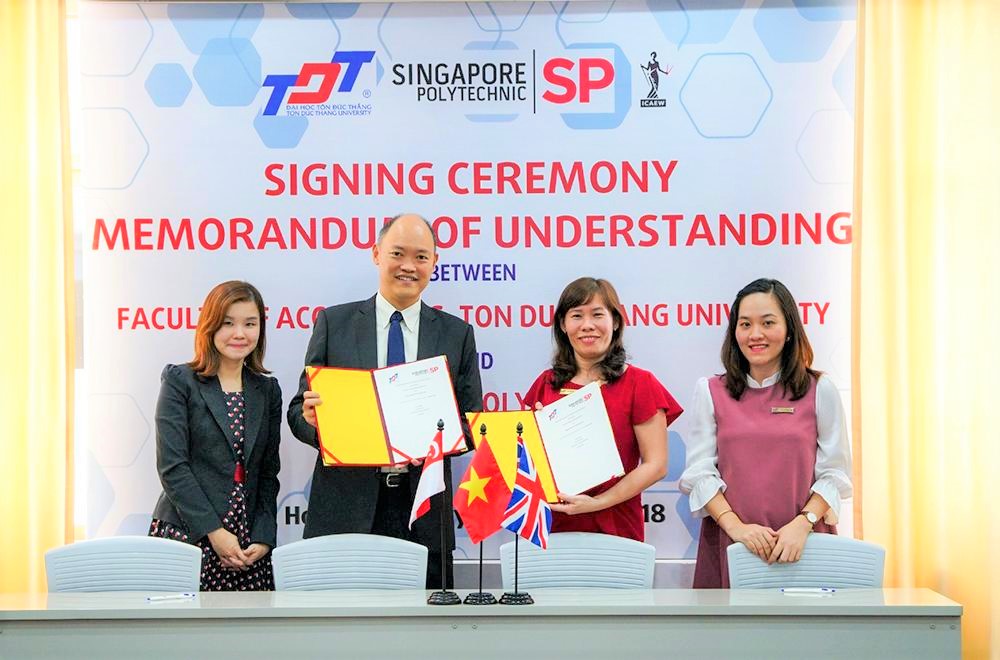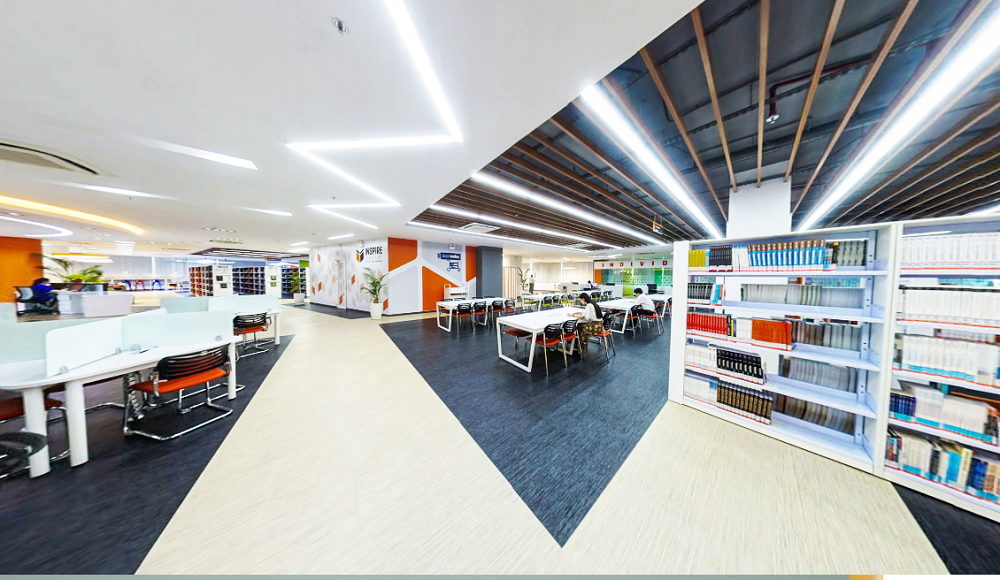 International cooperation activities in education are always interested, especially in joint training such as Part-time Doctoral Program; Master's program at the same level as Tomas Bata University, Czech Republic; 2+2 undergraduate training program with the University of Wollongong, Australia; 3+1 training program with the University of the West of England Bristol, UK; and One-Semester Study Exchange Program at Top 500 Universities in the World. The Faculty has also been conducting training links with international accounting associations such as ICAEW, ACCA, CIMA, etc.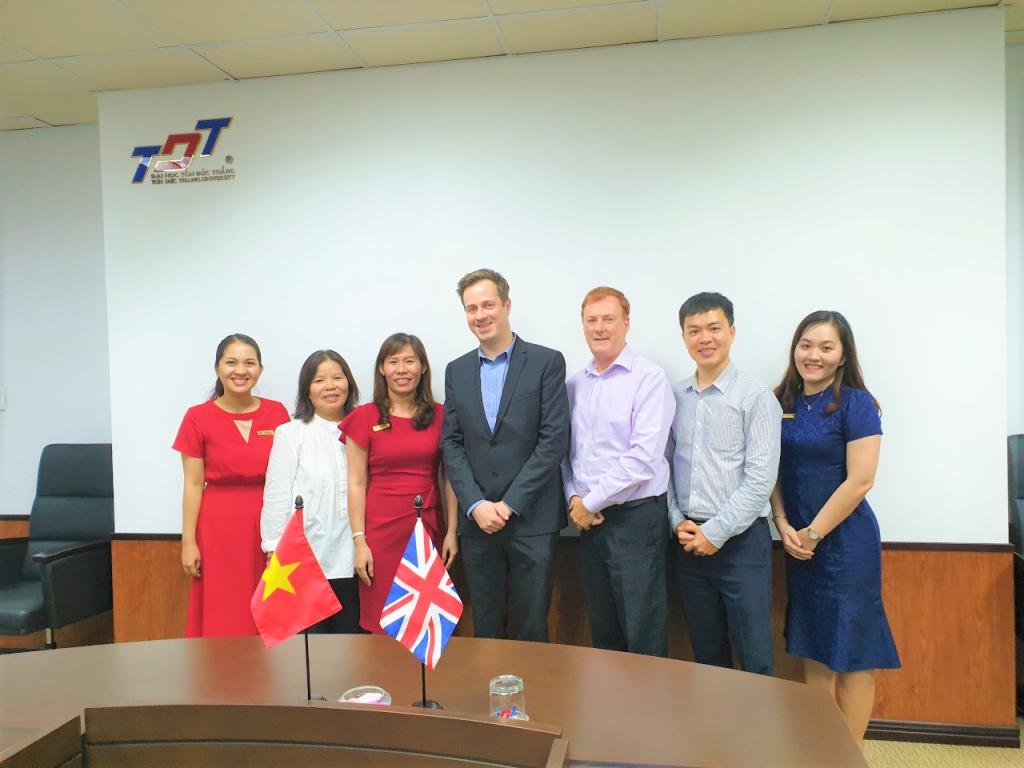 In addition to close relationships with prestigious professional organizations, the Ho Chi Minh City Association of Accountants (VAA), and the Vietnam Association of Certified Public Accountants (VACPA), the faculty has developed many close relationships with other professionals. Large enterprises in training activities applied research and student support; At present, the number of friendly enterprises of the faculty has increased significantly and is continuing to cooperate with many prestigious domestic and foreign large enterprises in the following years.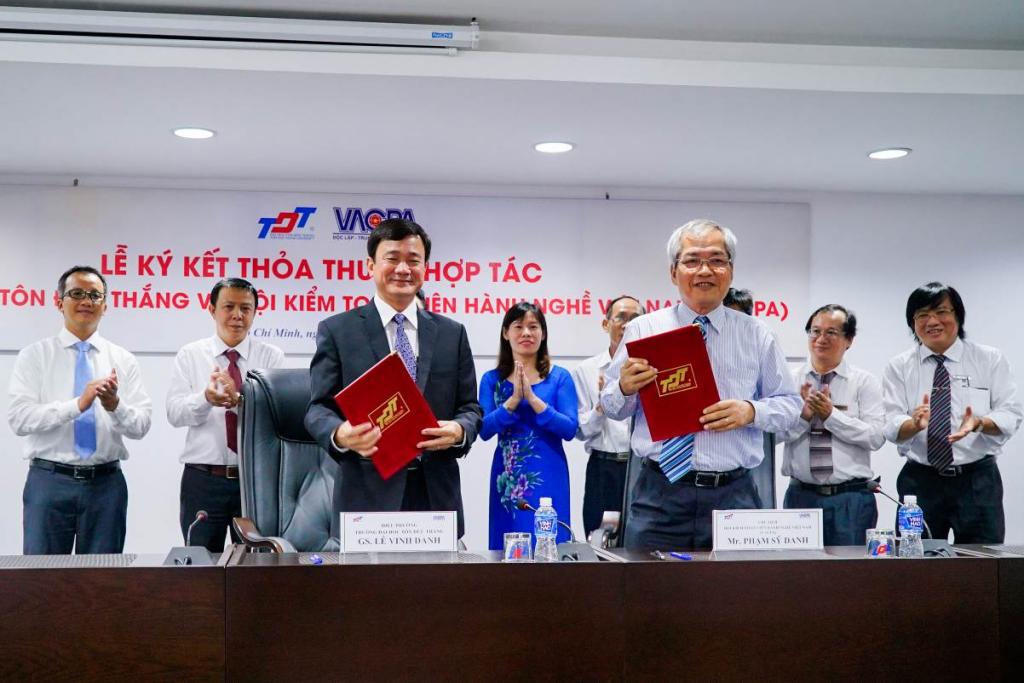 The Faculty will constantly strive in the coming time to achieve more achievements, worthy of the expectations of parents, students in particular, and society in general, accompanying the University in the cause of education and other activities. long-term development plan.
The faculty and staff of the Faculty always work wholeheartedly with the motto: "Training a workforce with professional qualifications and ethics suitable to social needs".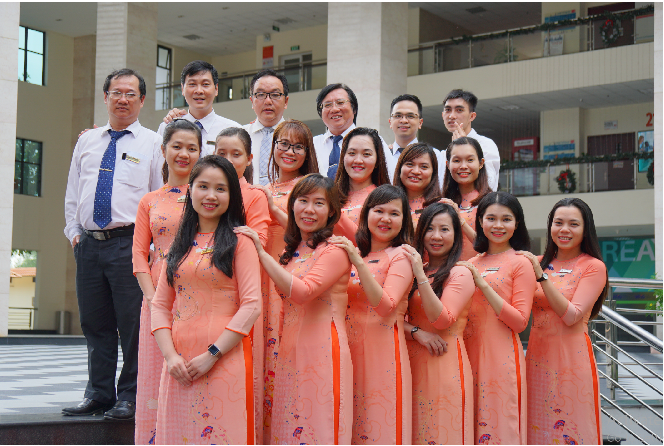 Staff and lecturers of Faculty of Accounting - Ton Duc Thang University
This training motto has been effective when the percentage of accounting graduates having jobs in the first year is over 100%. In large domestic and foreign enterprises and banks, Faculty students are present to participate in internships and work such as Auditing companies of the Big4 group; Auditing and Consulting Company Limited (A&C); Accounting and Financial Consulting Services Company Limited (AASC); FPT Joint Stock Company; Procter & Gamble Vietnam Co., Ltd; Joint Stock Commercial Bank for Foreign Trade of Vietnam (Vietcombank); Asia Commercial Joint Stock Bank (ACB)…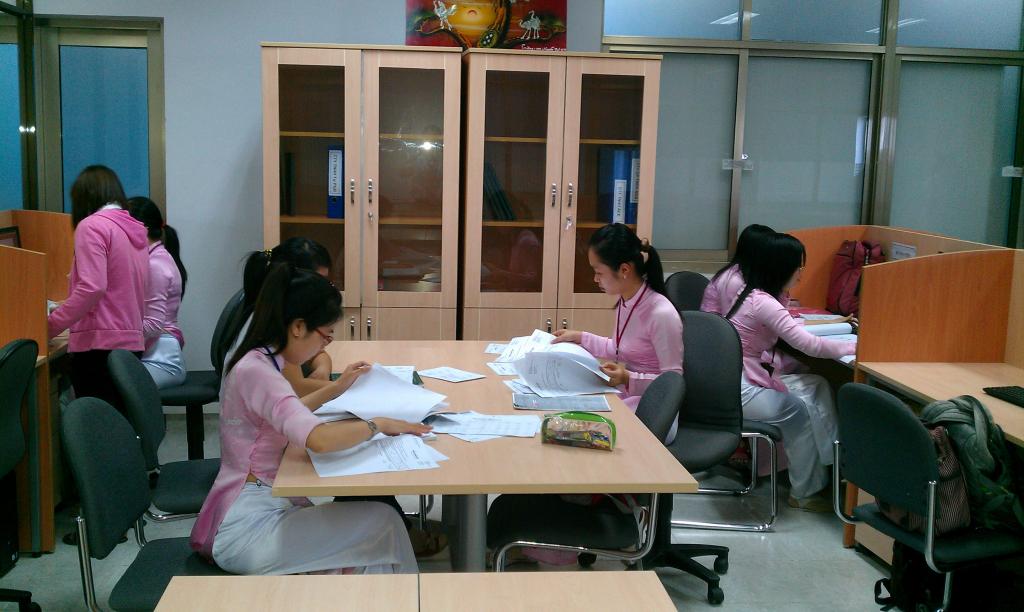 ​Students participate in practical sessions in the Business Accounting Simulation Room.
Students trained at the Faculty of Accounting are not only good at expertise and practice, but also rich in soft skills, foreign languages, and a professional working style and style to ensure the output quality and specific criteria. like:
About knowledge:
Have a passing score in all subjects (Training Program).
Fully participate in additional courses at the Accounting Simulation Department (Accounting software, tax declaration, ...).
Pass the Professional Practice Skills exam.
Highly appreciated by enterprises and lecturers Graduate internship report.
About skills:
English: Good communication (IELTS ≥ 5.0 or TOEFL iBT ≥ 45; or Cambridge PET ≥ 140; or TOEIC 4 skills with 550 points or more)
Office computing: MOS Excel and Word certificates 750/1,000 points or more
Swimming: swimming 50m continuously
Have a certificate of physical education and defense;
Soft skills: Office drafting, presentations, time management, making resumes, interviewing and answering interviews, etc.
Flexible and pioneering, handling situations well, communicating well through volunteering activities, literary, physical, and aesthetic movements, Union-Association activities, and extracurricular activities.
Identifying characteristics of TDTU students
Discipline - Courtesy - Professionalism - Creativity - Service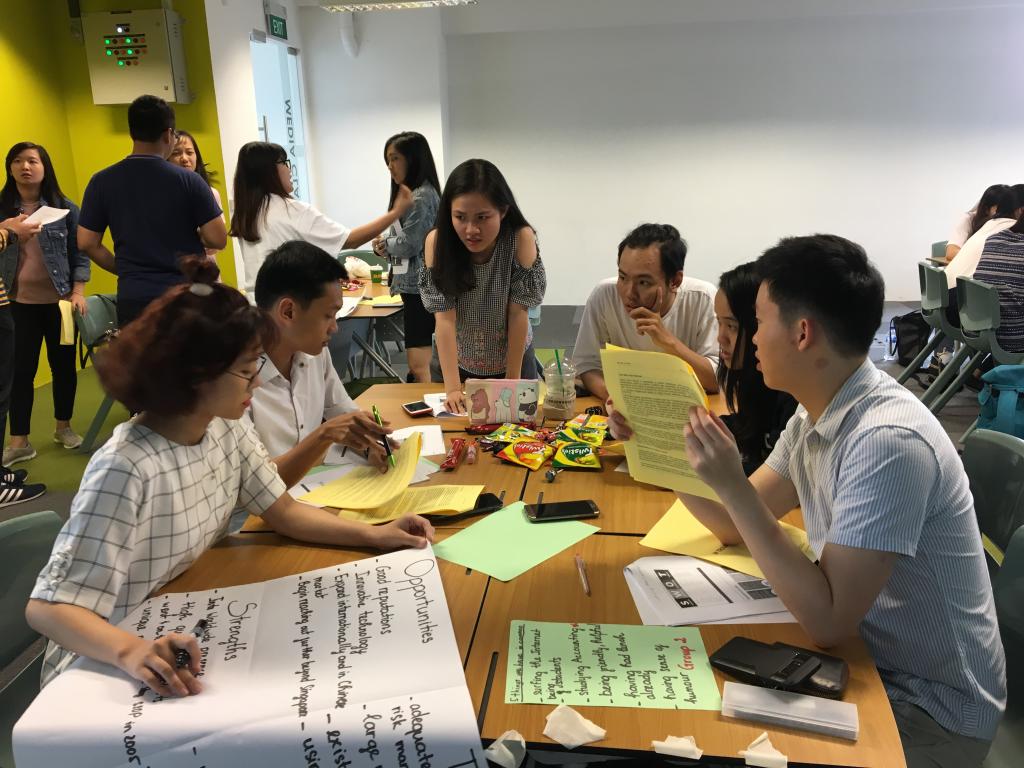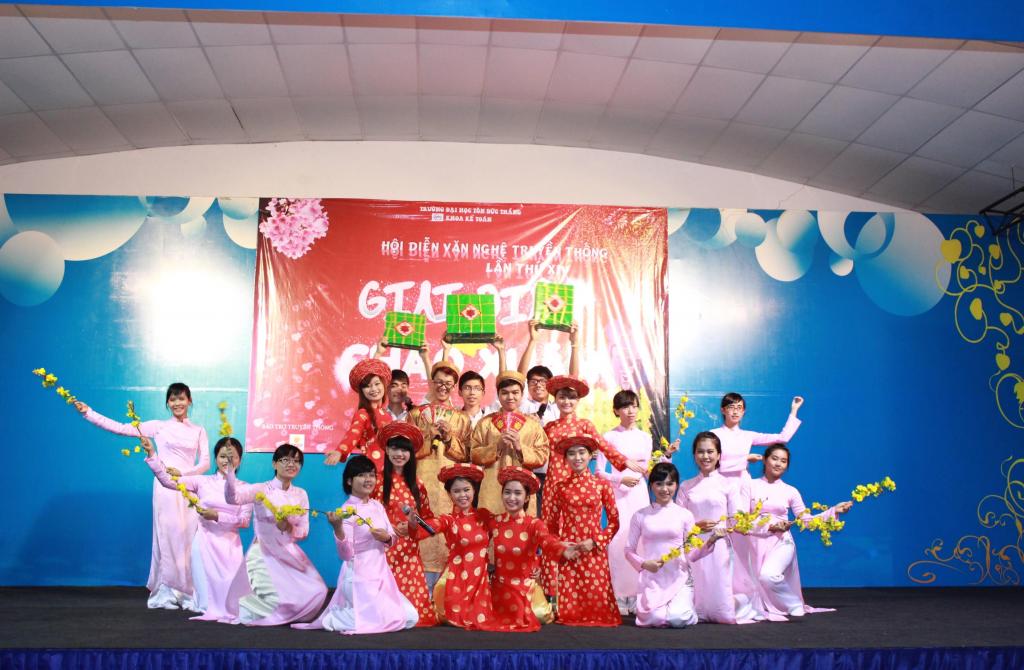 Students participate in literary, physical, and aesthetic activities at the faculty
With the results achieved, the Faculty of Accounting is always proud of the quality of the output of its students and we believe that the graduates of the Accounting major – with the equipped knowledge will serve, and work effectively for the domestic and foreign labor market.