Achievements
In the 20-year history of the development of the Faculty of Accounting, Ton Duc Thang University, grasping the most important changes of Ton Duc Thang University according to the 30-year plan (2007-2037) to develop into an elite research university. flowers in the TOP 500 best universities in the world. Leaders, lecturers, and students of the Faculty of Accounting have always tried their best in teaching, research and learning and achieved remarkable achievements.
Important achievements of the Faculty of Accounting in recent years:
1. Training activities:
The undergraduate and graduate training programs are standardized and follow the programs of universities ranked in the world's TOP 100 in accounting; This training program is also appraised and agreed to transfer by prestigious international universities such as the University of Wollongong, Australia; the University of the West of England Bristol (UWE), UK; It is also accredited by international professional associations, with some of the program's subjects being accepted as equivalent to the Institute of Chartered Accountants (ICAEW) CFAB Certificate programs.
A high-quality bachelor's degree program in accounting that integrates subjects awarded with an International Professional Certificate, widely recognized by major companies worldwide by ICAEW, a prestigious worldwide professional organization. with 147,000 Chartered Accountants and 22,000 students in more than 164 countries, providing good job opportunities for students both at home and abroad. More than 50% of specialized subjects are taught and tested in English; conduct Office tours and field trips at big companies and Big 4 auditing companies at least once/semester to practice soft skills.
100% of students have access to practical work at enterprises through 4 vocational courses at enterprises from the first year and last for 4 years.
Human Resources Faculty has trained for society: more than 1,000 bachelor's degrees; nearly 8,000 bachelor's degrees; 123 masters.
Up to now, 99.5% of Accounting Faculty students have jobs within 12 months after graduating from the University and doing the right profession; Graduates are all qualified to work in companies in the following positions: accounting, auditing, and tax consulting - accounting, which is highly appreciated by businesses for their style, discipline, and ability. get the job fast
Especially, in the context of the COVID-19 epidemic, the inspection process faced many difficulties and challenges. However, with the high determination of the faculty officers and students, as well as the effective support of specialized units in the school, alumni, and businesses, the Faculty of Accounting has accredited successful training programs of international value. After the process of evaluating and checking the results, the Quality Assurance Network of the ASEAN university system (ASEAN University Network - Quality Assurance, AUN-QA) has officially announced and granted the Certificate of the training program. created according to AUN-QA standards. This is a milestone marking this training program to be officially recognized in the Southeast Asian University Network (AUN-QA) for a period of 5 years, from 2021-2026. This achievement once again proves the effectiveness and professionalism of the training program, which has been recognized by a prestigious international accreditation organization. This is also a strong motivation to promote the spirit of the faculty - staff, and students of the Faculty of Accounting to continue promoting the core values ​​that are discipline, professionalism, dynamism, and creativity in order to achieve success and achieve bigger goals in the future.
Besides, international cooperation in education is always interested, especially in joint training such as part-time Ph.D. program; Master's program at the same level as Tomas Bata University, Czech Republic; 2+2 undergraduate training program with the University of Wollongong, Australia; 3+1 training program with the University of the West of England Bristol, UK; and One-Semester Study Exchange Program at Top 500 Universities in the World. The Faculty has also been conducting training links with international accounting associations such as ICAEW, ACCA, CIMA, etc.
Welcoming many international student delegations to visit and study (Malaysia, Indonesia...).
Exchange students for 1 semester in Taiwan.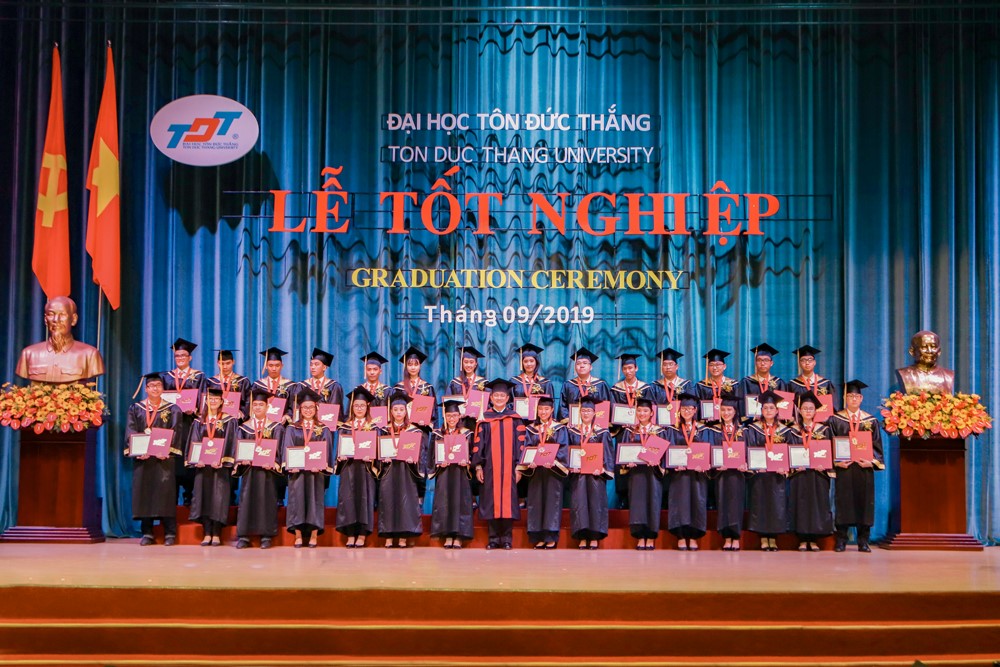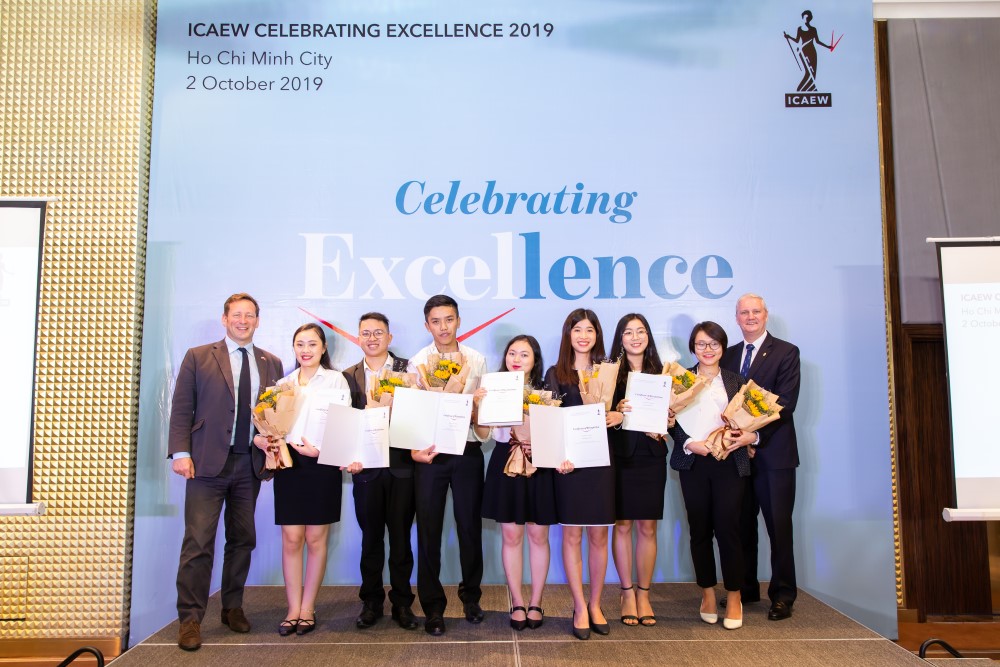 2. Science - technology activities
Research Unit: The Faculty of Accountancy is currently collaborating with foreign professors and implementing research projects funded by the FOSTECT Research Fund. Coordinating with VACPA and Catdes Center to carry out the scientific research project "Optimizing sampling in audit performance".
International scientific publication:  From 2014 up to now, the Faculty has 26 articles published in the proceedings of international conferences published by international publishers, these conference proceedings are listed in the Foundation. Scopus and ISI databases.
Other scientific activities: The Faculty has successfully organized famous international conferences such as ICFE 2016 - The 3rd International Conference on Finance and Economics. ICFE 2016 is an international conference for leading scientists and experts to exchange, analyze and share new research results in the fields of accounting, finance, administration, and economics; promoting cooperation in training and research among participating universities. This is also a bridge for cooperation between Vietnamese businesses and researchers around the world to open up new research directions as well as apply research results into practice.
3. International cooperation & internationalization of activities
Friendly international partners:  During 20 years of construction and growth, the Faculty has been working closely with partners such as the University of Wollongong, Australia, the University of the West of England Bristol, UK, and famous professional associations such as the Institute of Chartered Accountants of England and Wales (ICAEW), the Association of Chartered Certified Management Accountants (CIMA), and the Association of Chartered Certified Accountants (ACCA).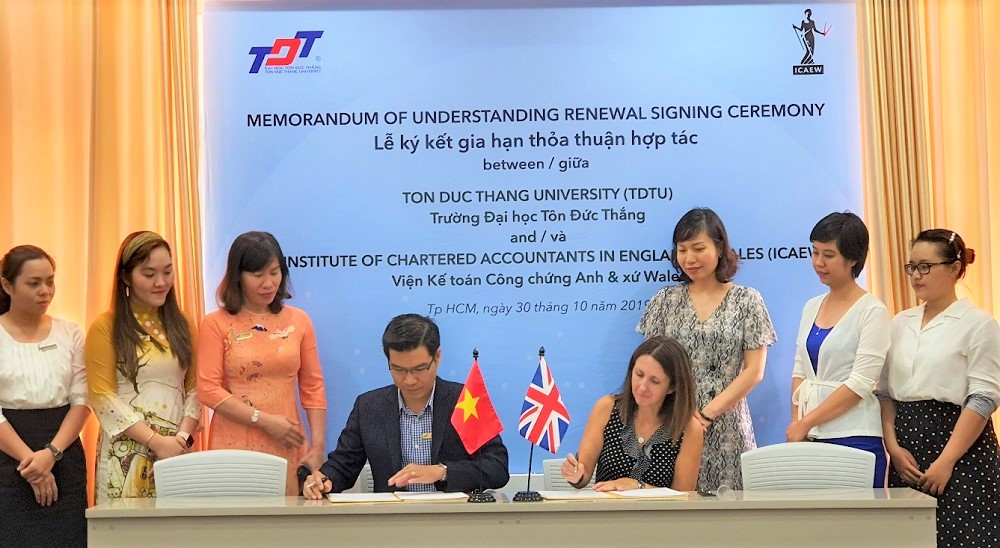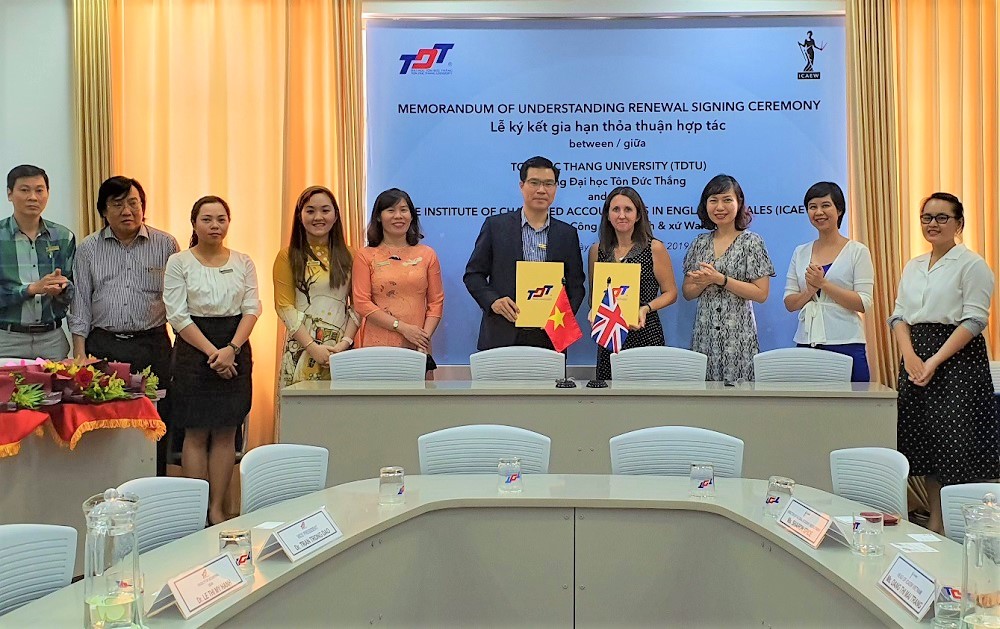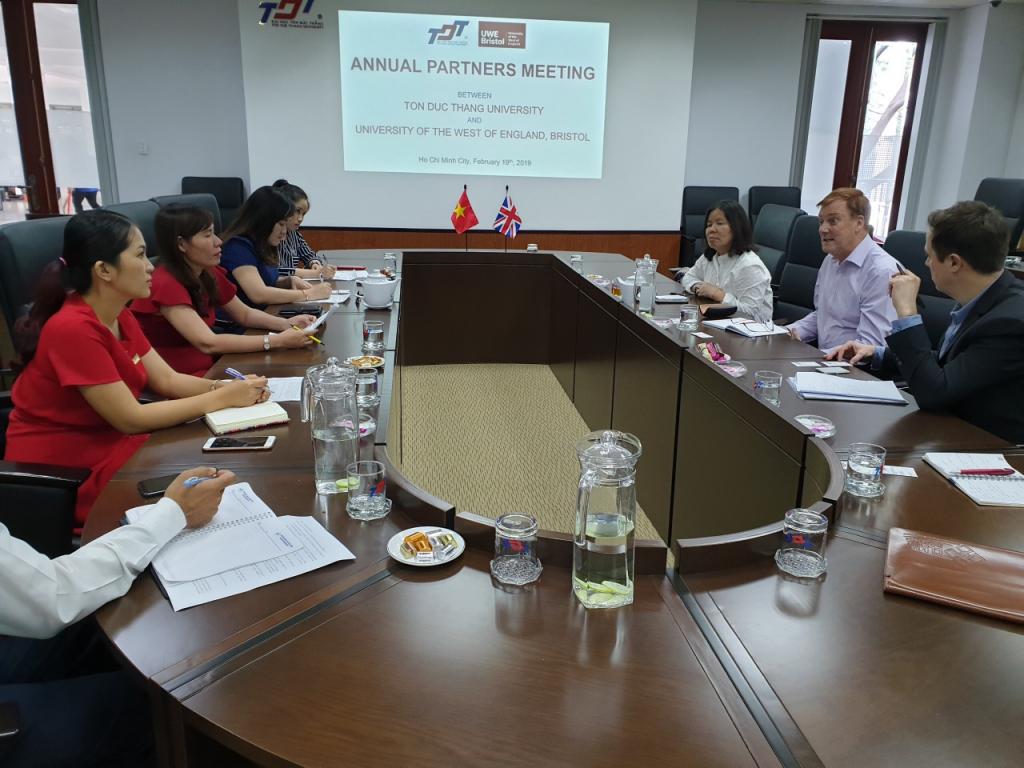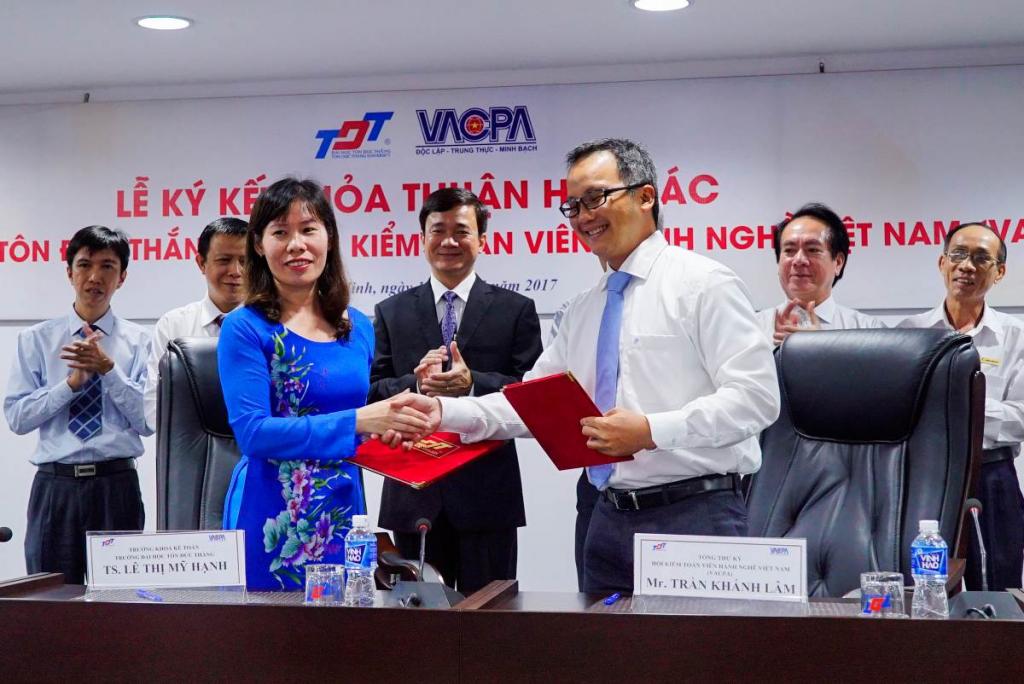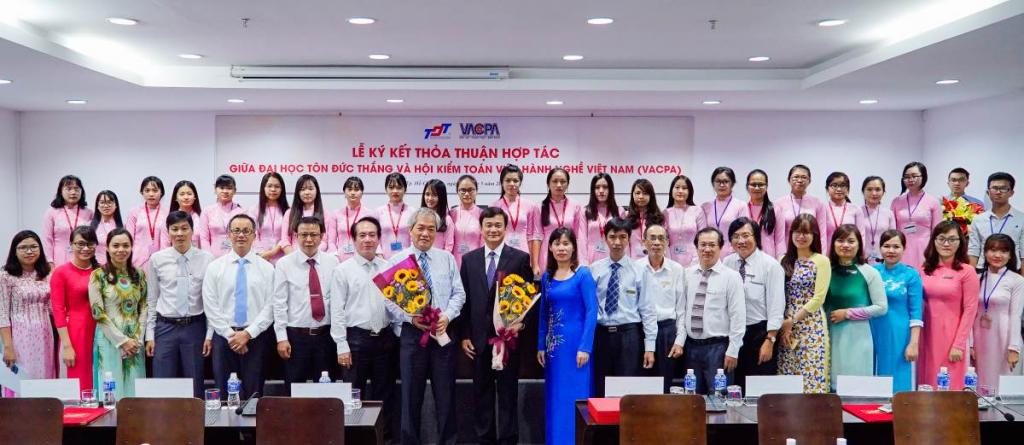 Accepting international students: Every year, the Faculty recruits international students majoring in accounting with a training program that integrates subjects in English. The Faculty also posted information about being ready to accept international students for internships or short-term courses. The Faculty of Accountancy always welcomes international students to study at the Faculty for a minimum of 2 weeks up to 1 year of an academic exchange program. Students enrolled in this program will be able to take some courses in English and transfer credits. In addition, international students participating in the course will learn about professional activities of accounting, auditing, and accounting work organization in Vietnam; have the opportunity to enjoy real life in Vietnam, and expand their understanding of Vietnamese culture and people.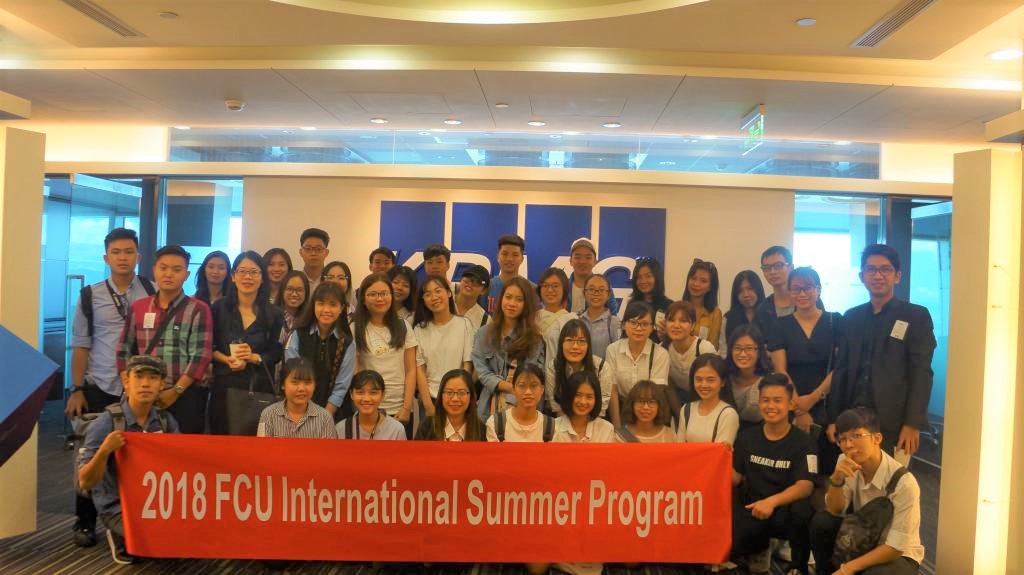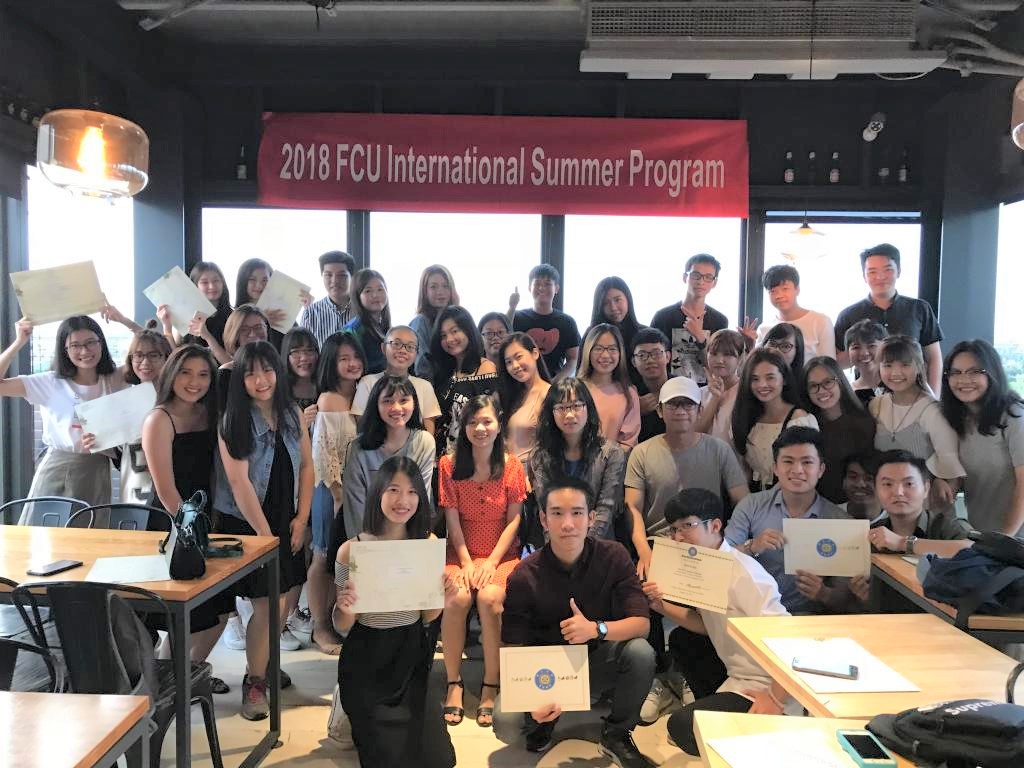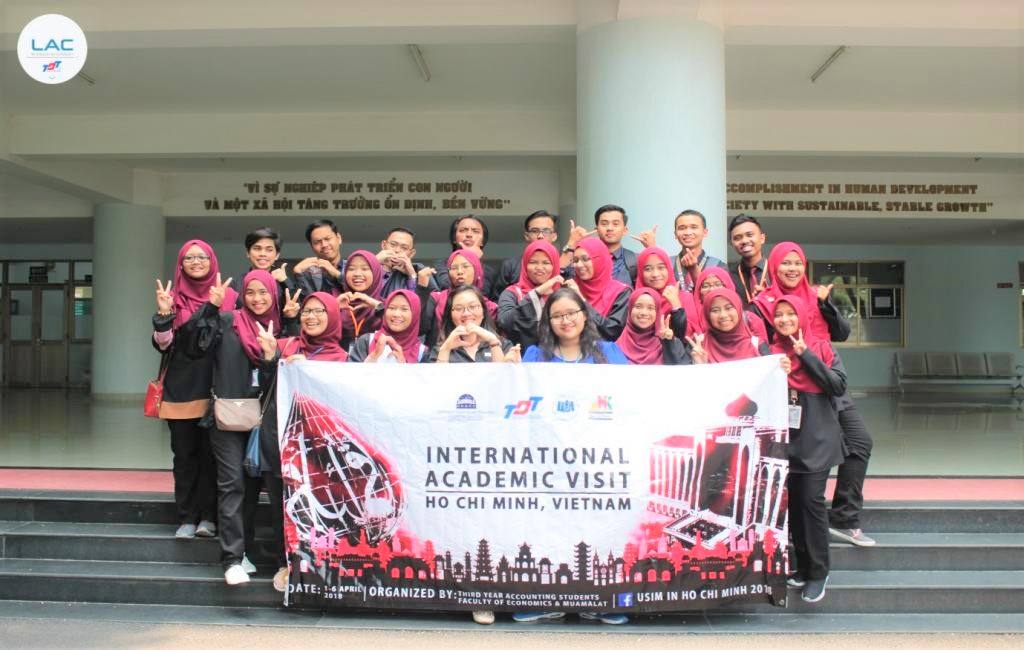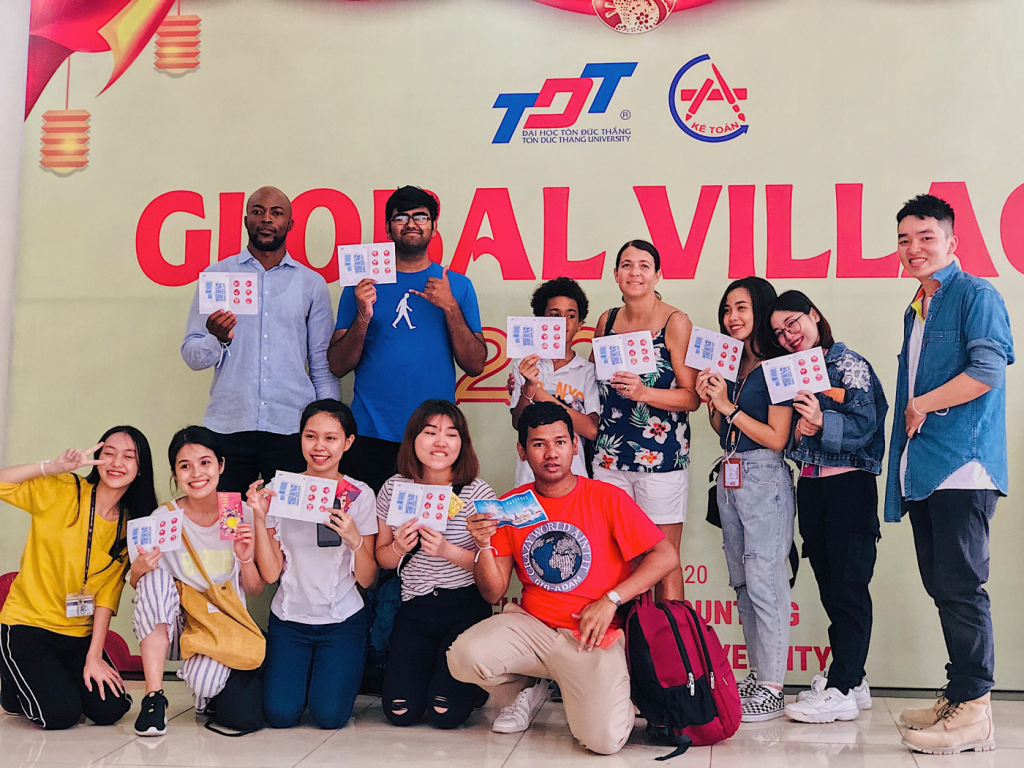 4. Organization of movement activities:
Revolving around leading academic programs of international standards, the Faculty of Accounting also builds a reasonable, healthy, and meaningful operating model for all students. In order to create a playground to exchange, learn, supplement skills, and train themselves, students will join the Youth Union - Association and 4 clubs under the Union - Faculty of Accounting: Young Accountants Club (YAC). ), Scientific Research Club (ARC), English Club (LAC), Event Club (EAC).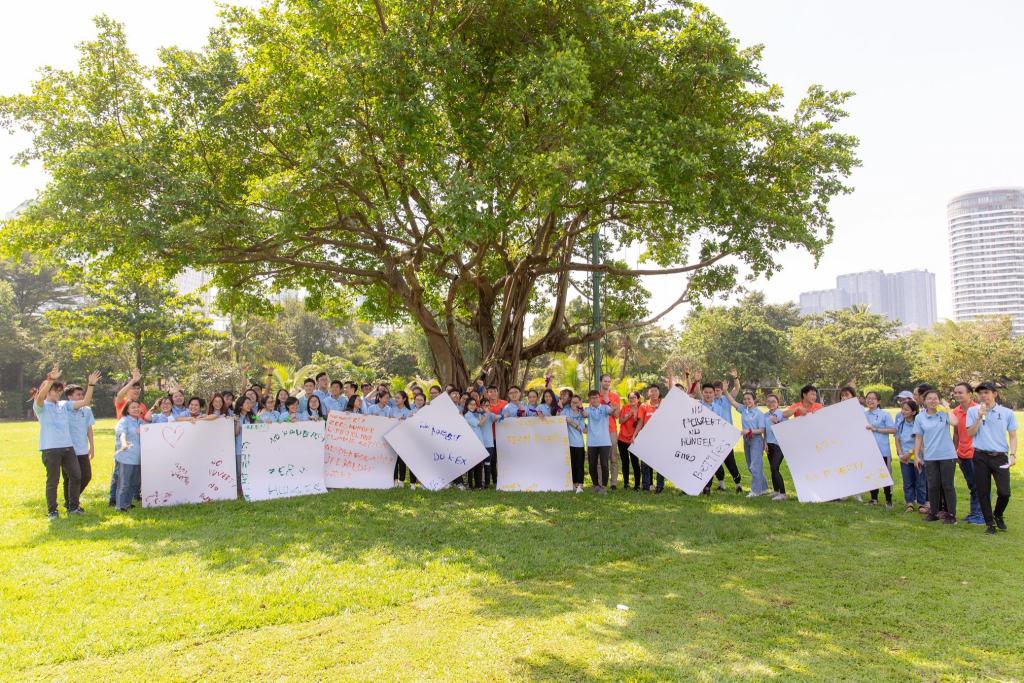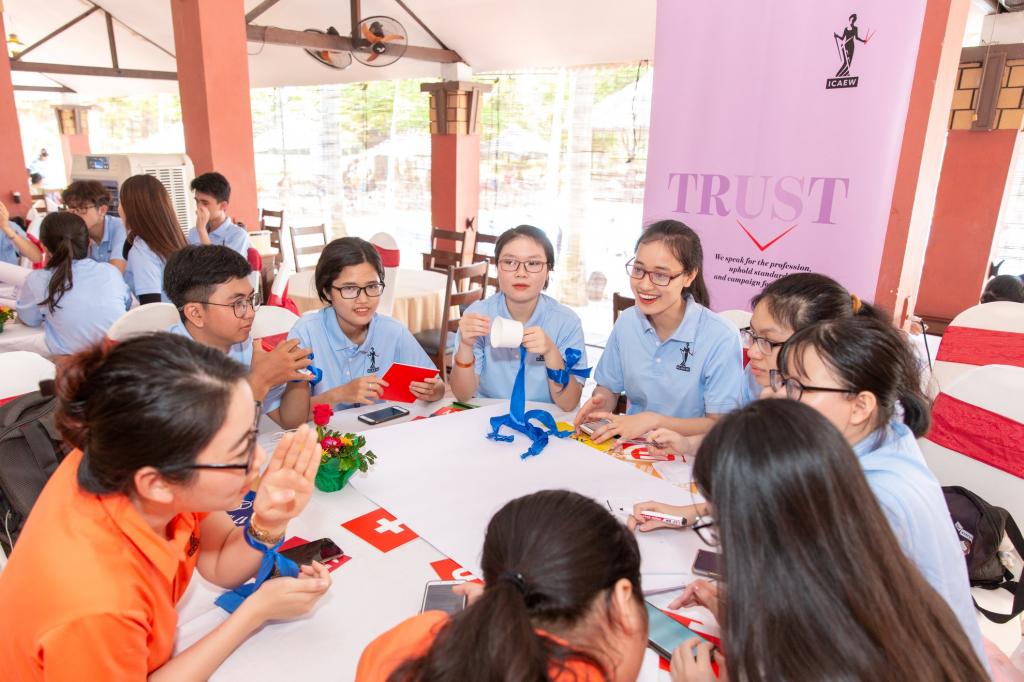 Students participate in the outdoor "Outreach Day" activity