Faculty of Accounting preparing for program establishment of the Doctor of Philosophy (PhD.) in Accounting
On 04/01/2019, the School of Graduate Studies, Ton Duc Thang University (TDTU), announced the establishment of Appraisal Council of the Accounting Doctoral Program, in which Prof. Dr. Vo Van Nhi was the Chairman.
Members of Faculty of Accounting have presented and successfully defended the Doctor of Philosophy (PhD.) in Accounting program (code: 9340301) in front of the Appraisal Council comprising of scientists, educational specialists from prestigious institutions and professional associations across the country.
The Appraisal Council appreciated the scientific approach and updated to new research trends of the PhD in Accounting program, as well as breakthroughs of the training methodology. At the same time, the Appraisal Council also identified aspects requesting further enhancement from the program creators. In the end, Dr. Le Thi My Hanh (Dean of the Faculty of Accounting) gave a thankful speech for the comments from the Appraisal Council.
Prior to the defense session, The PhD. in Accounting program of TDTU had been designed with reference from top universities in the world: University of New South Wave (UNSW - Australia); National Taiwan University;... and had been consulted by respected domestic and foreign scientists. The establishment of the PhD. in Accounting marked a milestone in the development of the Faculty of Accounting, TDTU..
Some photo from the session: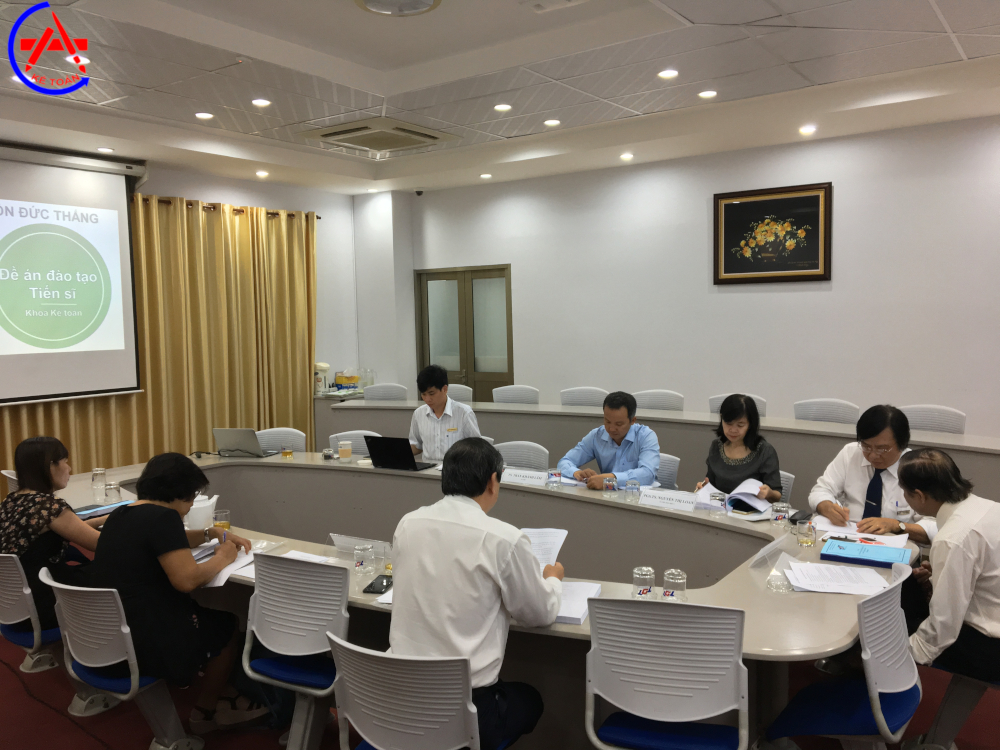 The Appraisal Council in progress of working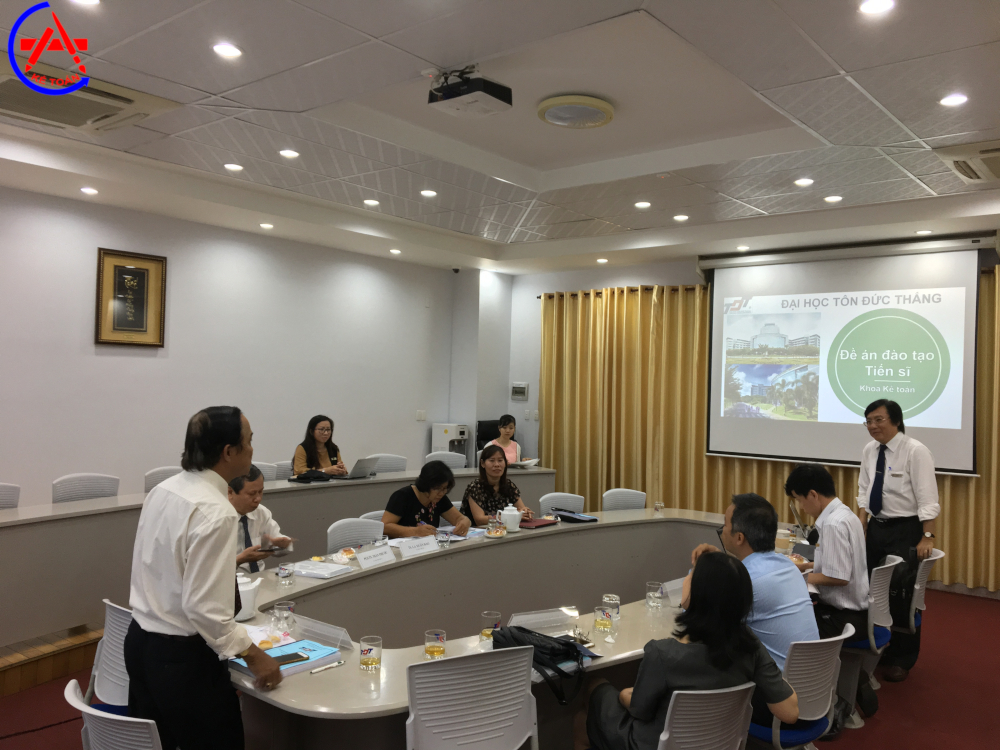 Prof. Dr. Vo Van Nhi giving thoughts on the PhD. in Accounting program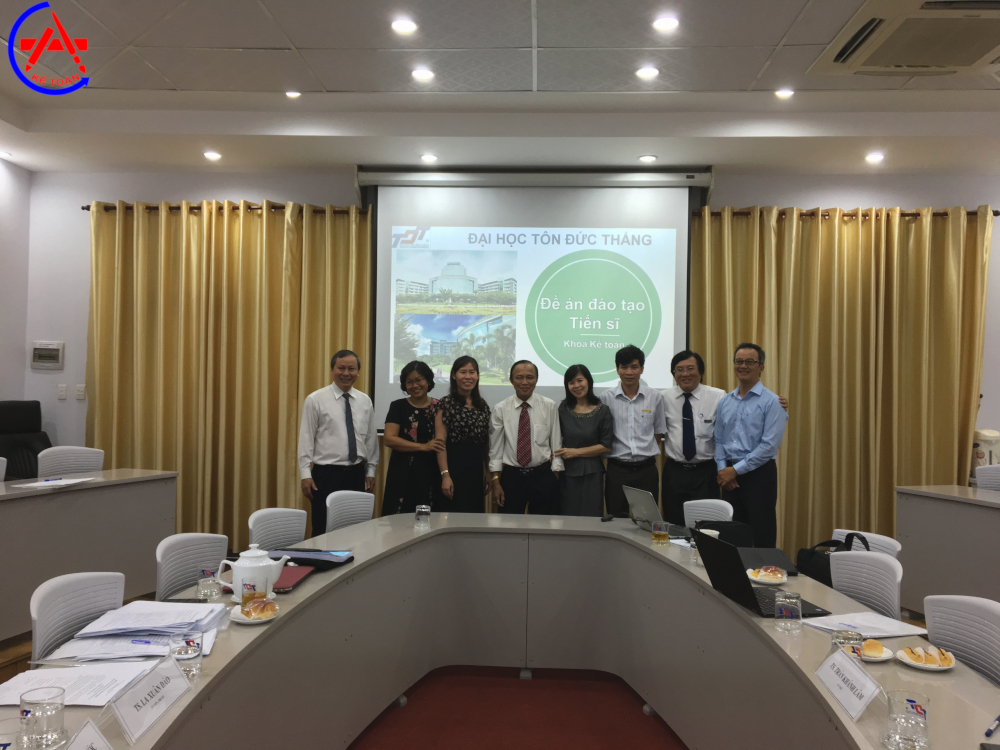 The Appraisal Council taking a group photo